The best of the best.
---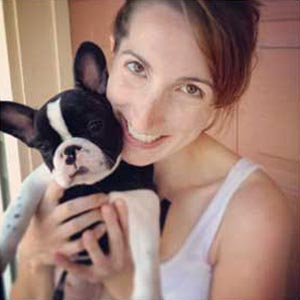 Danielle Jaffy
Founder & Full-Time Pet Nanny/Dog Walker
My name is Danielle and I am the founder of Pawblem Solved.
Animals are my passion; I have a bucket list full of animal-related activities, events & goals.
I grew up with dogs; Golden Retrievers, Old English Sheepdogs, Shibas, Shih Tzus, mixed breeds...
I love dogs of all temperaments, shapes and sizes!
We raised Casper, an Umbrella Cockatoo, who had the voice of an opera singer!
When I was 14, I began cleaning horse stalls in exchange for riding lessons.
I joined 4-H when I turned 15 and became highly involved with that.
To help put myself through college, I got a job at a veterinary hospital.
10 years ago, I adopted a ragdoll rescue kitty that I named Gracie, who quickly became my best friend.
Since losing Gracie, I adopted two more little furballs; Kona & Riley, who make me smile every day.
I am currently training with my 14 month old daughter, for a charity run for Old Dog Haven.
My husband and I have volunteered with the Seattle Pug Rescue for many years.
We also donate a portion of our income each year to animal shelters & sponsoring final refuge pets.
I am a member of the National Association of Professional Pet Sitters (NAPPS).
I actively blog about current pet events, pet care, and various other animal-related topics.

I truly believe in this quote:
"We can judge the heart of a man by his treatment of animals." Immanuel Kant
Service Area: Redmond, Bellevue, Kirkland
---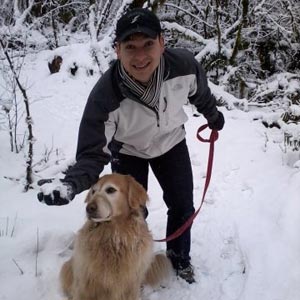 Kris Gray
Head of IT & Part-Time Pet Nanny/Dog Walker
Kris's true love for animals began as a young child, when his parents brought him home a little Lhasa Apso he named Jester. Jester moved to Kirkland from Alaska with him in April, 2000, where they kept each other company during the transition to a new city.
He currently volunteers with Danielle at events for the Seattle Pug Rescue, and is a part-time pet sitter and dog walker for Pawblem Solved. Though he is a full-time computer programmer, he truly enjoys his time working with the pets. Jester sadly passed away a few years ago, so it gives him the opportunity to still have animals in his life. "There is nothing more rewarding than happy, healthy pets!"
---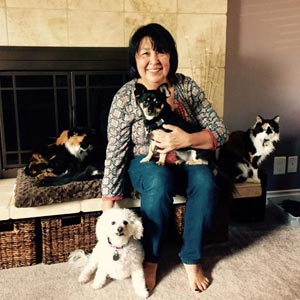 Joan Hornby
CPS: Chief Pawblem Solver
I am and always will be drawn to animals, I couldn't imagine growing up, or living life without my furry family additions. My family consists of two dogs; Durango and Suzie, and three cats; Jake, Trixie and Zilla. My animals are my children and they are all spoiled rotten but deservingly so. I owe them so much as they recently help me get through a most difficult and painful time in my life.
I have always worked in a corporate environment, behind the computer, which paid the bills but was never personally satisfying. Now I look forward to each day caring for the needs of a furry acquaintance. I have learned a lot from being around animals but what our pets teach us the most is to see with our heart and to love without condition.
Service Area: Bellevue, Kirkland
---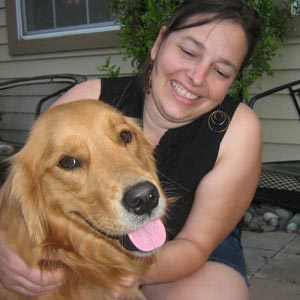 Lisa Roy
Pet Nanny and Dog Walker
I have been around animals my whole life. I grew up on a farm in Connecticut, and remember spending time with a calf because she was lonely when I was not near her.
Since moving to Seattle eight years ago, I have enjoyed keeping pets company while their owners are out of town. I love being with them, and getting to understand their personalities.
Now that I am in Grad School, walking and loving my four legged friends has been a great joy.
Service Area: Bellevue, Kirkland
---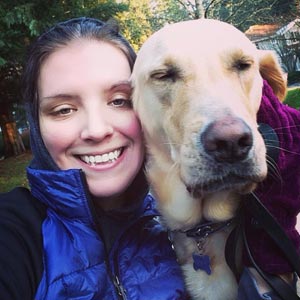 Stevie McEldowney
Pet Nanny and Dog Walker
My name is Stevie and I'm 30 years old. I just moved to the Redmond area about a year ago.
Ever since I was a little girl I have had a strong passion for animals. I was raised on a small farm in Oregon. We had cows, a horse, a few goats, dogs and cats...I was in heaven.
Now being able to work with animals is a dream come true. I look forward to work every day.
Service Area: Redmond
---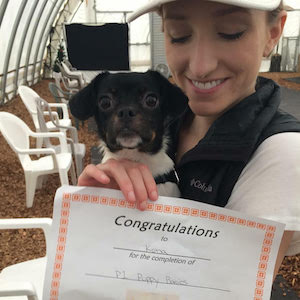 Jordan Macke
Pet Nanny and Dog Walker
My name is Jordan and I live in Woodinville with my husband and our two terribly sweet and wonderfully mischievous pups, Kona and Olive! Growing up, we always had cats and dogs as part of our family and now that I have a little fur-family of my own I deeply understand the precious bond and love people have for their pets. I'm passionate about animals and their well-being, and take great joy in caring for and spending time with them. I look forward to working with and caring for the furry members of your family!
Service Area: Redmond
---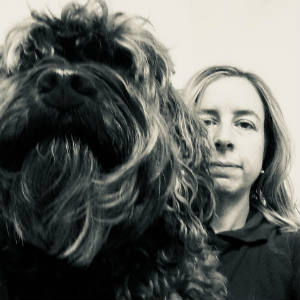 Simone Tunc
Pet Nanny and Dog Walker
I have had dogs and cats growing up. I volunteer at an animal shelter where I get to walk dogs waiting for new homes. Life is so fullfilling with a furry friend. They allow me to live in the moment. Having a job where I can be with animals is a nice change from the corporate world. It doesn't even feel like a job.
I know how stressful it can be to leave your animals home alone for long periods of time. I am excited to help animal owners relieve this stress by hanging out with their fury friend.
When I'm not hanging with animals, I enjoy spending time with my family, playing music with my son, and practicing Brazilian Jiu-Jitsu.
Service Area: Redmond, Kirkland
---
---
Interested in becoming a Pawblem Solver? Check out our Jobs page.